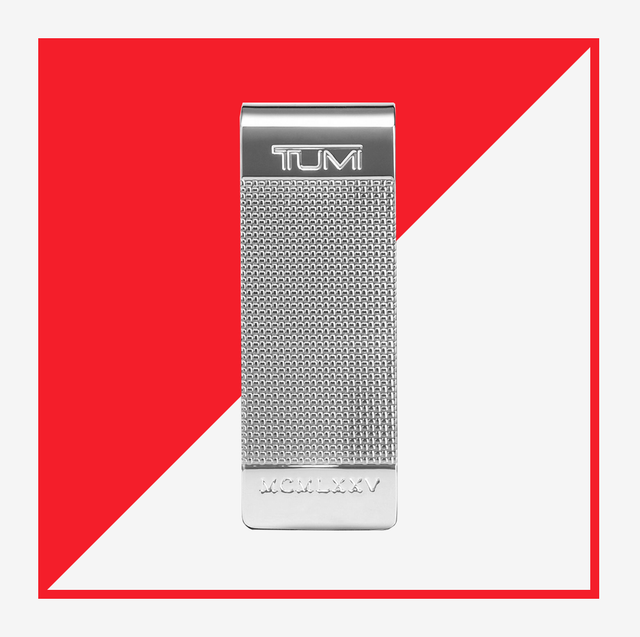 Courtesy of Retailer
FOR THOSE WHO might say money clips are "out of style", they're wrong. Money clips are forever stylish, and in a world full of plastic cards (and sometimes bougie metal cards) there's never been a better time to carry cash in your pocket. Deep down, you know your old man is speaking the truth when he tells you cash is always king.
Read more: Best Wallets

When shopping for a money clip, our main piece of advice is don't get carried away. You don't have to buy a super expensive one made of solid gold. Instead, look to brands making unique and stylish money clips that won't break the bank. Another note, keep the design at a minimum. Focus on high quality materials, solid colors, and simple design. At the end of the day you can't beat a clip that's minimalist in nature and easy to use.
If you want to buy a money clip with a fun design, that's fine too! Customizable money clips can be really cool when done right (and great gifts). The same goes for ones inspired by sports teams or movies. Just make sure you're rocking the Batman money clip as your secondary wallet, not your main go-to.
Read more: Best AirTag Wallets
Below, we've rounded up the 11 best money clips for men for all types of different types of use. Snag one of these, then run to your nearest bank to take out some cash!
Best Money Clip Overall
Craighill
Station Money Clip
Amazon's Choice
Perfect Order
Stainless Steel Money Clip
Best Gold Money Clip
Saint Laurent
Gold ID Money Clip
Best Silver Money Clip
TUMI
Etched Money Clip
| | |
| --- | --- |
| Material | Silver tone metal |
Best Customizable Money Clip
Etsy
Engraved Money Clip
Shinola
Petoskey Money Clip
| | |
| --- | --- |
| Material | Brushed sterling silver/Petoskey gemstone |
Travelambo
Carbon Fiber Money Clip
| | |
| --- | --- |
| Material | Titanium coated steel body/G-10 front plate |
Etsy
Custom Copper Money Clip
Cufflinks, Inc.
DC Comics Batman Money Clip
For the past 12 months, we consulted with Men's Health's editors and writers on the best money clips for men. Experts, including our Gear and Commerce Editor John Thompson, tested several money clips and evaluated their quality, materials, price point, and ease of use. We also considered top-reviewed money clips with high customer ratings on e-commerce websites that we trust.
John Thompson
Gear and Commerce Editor
John Thompson is the Gear and Commerce Editor at Men's Health, where he covers fashion, grooming, gear, and technology.