Entertainment
A fresh Lord of the Rings game is in development from the studio that helped build Middle-Earth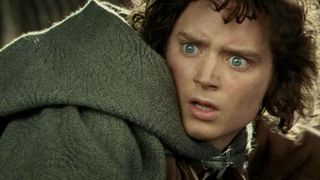 (Image credit: New Line)
A fresh Lord of the Rings game is in development together with the studio behind a few of the film trilogy's most iconic moments.
Earlier today, Private Division – the publisher behind titles like the Outer World,s Hades, and OlliOlli World – announced on Twitter (opens in new tab) that it might be publishing "a fresh game occur the literary Middle-Earth universe of J.R.R Tolkein."
The overall game has been developed together with Weta Workshop, a fresh Zealand based prop company that contributed numerous intricate models found in Peter Jackson's film trilogy. Those models included the towering Mumakil, the cities of Rivendell, Osgiliath, and Minas Tirith, Sauron's tower, and the statues of Elendil and Isildur at Argonath.
Weta Workshop established a casino game development studio in 2014. Last November, it had been revealed that the team was focusing on a game associated with a significant IP, so it is pretty safe to state that was discussing Lord of the Rings.
There's little more info concerning the game, but Private Division does say (opens in new tab) that Middle-Earth Enterprises, which controls the rights to the franchise, has "licensed the literary works of the series, providing Weta Workshop with the broadest creative license to interpret the underlying lore of the books," as opposed to the films or any type of adaptation. Beyond that, we realize that "this title is early in development," and "expected" to launch through the 2024 fiscal year, likely meaning a release in the first section of 2024.
In the event that's too long to hold back, then there's still Lord of the Rings: Gollum to check forward to, and also the upcoming Lord of the Rings: The Rings of Power.
I'm GamesRadar's news editor, dealing with the team to provide breaking news from over the industry. I started my journalistic career whilst getting my degree in English Literature at the University of Warwick, where I also worked as Games Editor on the student newspaper, The Boar. Since that time, I've run the news headlines sections at PCGamesN and Kotaku UK, and in addition regularly contributed to PC Gamer. As you may have the ability to tell, PC is my platform of preference, so that you can regularly find me playing League of Legends or Steam's latest indie hit.