World
China Military Drills Live: Taiwan Tensions Continue as Pelosi Sanctioned
Live Updates
China continued its military exercises on Friday, with the official Weibo account of the Eastern Theatre Command of the People's Liberation Army (PLA) saying China's military conducted air and sea combat drills to the north, southwest and east of Taiwan.
In a sign of growing fallout between the U.S. and China over House Speaker Nancy Pelosi's visit to to Taiwan this week, Beijing has halted cooperation with Washington in eight areas, including climate and military issues.
In another retaliatory move, China announced sanctions against Pelosi over her visit.
China said Friday more than 100 warplanes and 10 warships have taken part in live-fire military drills.
The U.S. summoned Chinese ambassador Qin Gang to the White House "to démarche him about the PRC's provocative actions" against Taiwan.
Chinese Planes 'Crossing Median Line' as Taiwan Condemns Intrusions
Taiwan's defense ministry has criticized China, saying its vehicles have crossed the unofficial "median line" of the Taiwan Strait.
The line runs from a region near Japan's southern islands to the southwest, near Hong Kong, and divides the 180-kilometer-wide body of water between Taiwan and China.
Tingting Liu, a news host in Taiwan, reported that the ministry "strongly condemns such intentional intrusions."
China is carrying out its live-fire drills in response to U.S. House Speaker Nancy Pelosi's highly controversial trip to Taiwan this week.
Beijing officials said on Friday that more than 100 warplanes and 10 warships have taken part in the drills so far.
China-Japan Relations as Drills Raise Tensions
Tensions between China and Japan mounted on Friday as Beijing ramped up live-fire military drills.
The Japanese government condemned Beijing's ongoing exercises, saying launches into Japan's exclusive economic zone were likely done "intentionally."
"Considering the fact that they were shooting into the sea in a number of training areas, I think it can be said that they intentionally made the decision to launch them into that area," Japan's Defense Minister Nobuo Kishi told reporters Friday.
Chinese Foreign Ministry spokesperson Hua Chunying said Friday that recent remarks by Tokyo were an attempt to justify the "wrongdoers."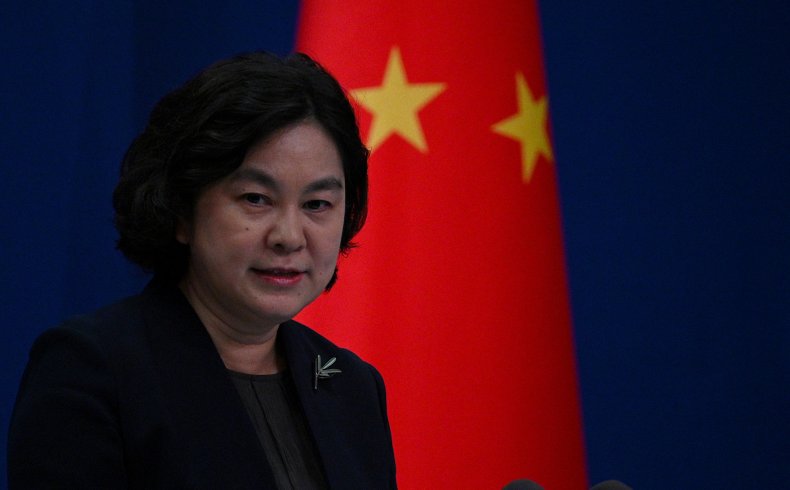 Beijing Halts Ties Over Pelosi's Taiwan Visit
China announced on Friday that it is halting cooperation with the U.S. in a number of areas after U.S. House Speaker Nancy Pelosi's visit to Taiwan.
These include climate change, military relations, maritime safety mechanisms and anti-drug efforts.
The move is part of a string of retaliatory measures Beijing is adopting in response to the trip by Pelosi—the highest-ranking U.S. official in 25 years to visit the island.