World
Dee Snider Rips MAGA 'Fascists' Who Continue steadily to Use His Song being an Anthem
Rock singer Dee Snider on Friday lashed out at supporters of former President Donald Trump who've co-opted one of is own hit songs, saying the lyrics are antithetical with their beliefs.
"ATTENTION QANON, MAGAT FASCISTS: Each time you sing 'We're Not Gonna Take It' remember it had been compiled by a cross-dressing, libtard, tree hugging half-Jew who HATES all you stand for. It had been you and folks as if you that inspired every angry word of this song! SO FK OFF!" Snider tweeted.
Snider was the frontman of Twisted Sister, much metal group that enjoyed massive success in the 1980s. Their anti-authority anthem, "We're Not Gonna GO ON IT," compiled by Snider, became an enduring hit. Snider has even endorsed the song's use for Ukrainians protesting contrary to the Russian invasion along with by abortion-rights activists.
After conservative politicians, including Trump, began utilizing the song at campaign rallies, the singer stated he'd never pursue legal action against them for usage of the track, but would instead publicly voice his displeasure.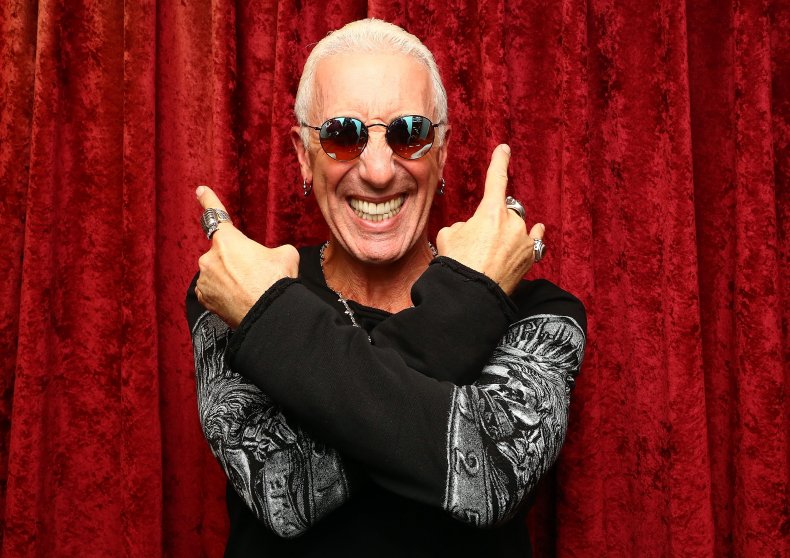 Whenever a Twitter user on Friday raised to Snider that Trump once used the songand that Snider once called the former president a friendthe singer replied.
"100% true. And Trump opened his big fat mouth and started spewing poison around this great country. He lured the scum of the planet earth out from the shadows and from under rocks to become listed on him in his fascist movement," Snider wrote. "That's when I asked him to avoid deploying it…and he did."
Late last month, "We're Not Gonna GO ON IT" also caused Snider to enter a public feud with the campaign for Kari Lake, the Republican gubernatorial nominee for Arizona.
After footage of Lake utilizing the song at a rally was shared on social media marketing, Snider tweeted that "[w]hile I abhor what this ignoramus @KariLake means and the deplorables (yup, Hillary Clinton had it right) she represents, I can't legally or morally stop her from using or singing my song. I wrote it for everybody…cherry picking who uses it really is censorship."
Lake's campaign Twitter account taken care of immediately Snider's comments by tweeting out a few of the lyrics to the song he wrote and tagging him.
"HEY IDIOTS! BROWSE THE 1ST LINE," Snider replied. "'We've got the proper to select!' It is a PRO-CHOICE anthem you or [sic] co-opting. It had been NEVER designed for you fascist morons! Because the songwriter & singer I DENOUNCE EVERYTHING @KariLake MEANS! Write your personal damn song!"
The back-and-forth between Snider and Lake's campaign continued, and Snider sent a statement to Newsweek concerning the matter. In the statement, he condemned Lake, who was simply endorsed by Trump, and her fellow MAGA politicians.
"Gradually, real America will drive each one of these extremists and their followers back to the shadows and beneath the rocks from where they came," Snider wrote partly. "This time around we will remember they're there, always looking forward to an opportunity to rear their 'deplorable' heads. But we're not gonna go on it."
Newsweek reached out to Snider for comment.