World
Donald Trump Pleads the Fifth After Saying Only Guilty People Do
Former President Donald Trump announced that he would invoke his Fifth Amendment rights during his Wednesday deposition with New York Attorney General Letitia James' office in a reversal from the stance he took nearly six years ago when he was running for the presidency.
In a statement made Wednesday, just an hour after Trump arrived at James' headquarters in New York City, the former president said, "I once asked, 'If you're innocent, why are you taking the Fifth Amendment?' Now I know the answer to that question."
"When your family, your company and all the people in your orbit have become the targets of an unfounded, politically motivated Witch Hunt supported by lawyers, prosecutors and the Fake News Media, you have no choice," Trump said.
"Accordingly, under the advice of my counsel and for all of the above reasons, I declined to answer the questions under the rights and privileges afforded to every citizen under the United States Constitution," he added.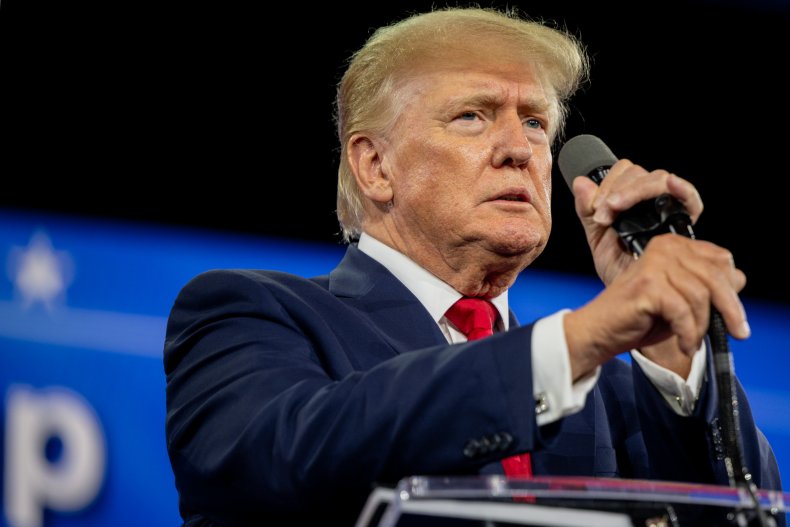 During the 2016 campaign, Trump had blasted aides of his former opponent, Democrat Hillary Clinton, for pleading the Fifth in the probe of her use of a private email server.
"So there are five people taking the Fifth Amendment, like you see on the mob, right? You see the mob takes the Fifth. If you're innocent, why are you taking the Fifth Amendment?" Trump told the crowd at an Iowa rally in September 2016.
On Wednesday, Trump said the recent developments in a series of investigations into the former president left him with "absolutely no choice" but to take the Fifth Amendment. Earlier this week, Trump's Mar-a-Lago residence was raided by the FBI in an unprecedented move by the federal law enforcement agency.
"If there was any question in my mind, the raid of my home, Mar-a-Lago, on Monday by the FBI, just two days prior to this deposition, wiped out any uncertainty," Trump's statement read. "I have absolutely no choice because the current Administration and many prosecutors in this Country have lost all moral and ethical bounds of decency."
Despite invoking the Fifth, Trump said that he "did nothing wrong" which is why no charges have been pressed against him "after five years of looking."
Trump has accused James, his longtime rival, of launching a "political attack" on him through her office civil investigation into the Trump Organization's business practices and finances.
"What Letitia James has tried to do the last three years is a disgrace to the legal system, an affront to New York state taxpayers, and a violation of the solemn rights and protections afforded by the United States Constitution," he said on Wednesday.
He continued, "We cannot permit a renegade and out-of-control prosecutor to use this investigation as a means of advancing her political career. New York deserves better, and this Country deserves better. This is a vindictive and self-serving fishing expedition, the likes of which our Country has never seen before."