World
Fat Leonard: Contractor Behind U.S. Navy Scandal Escapes House Arrest
Leonard Glenn Francis, the Malaysian national behind the Fat Leonard scandal, escaped from house arrest in San Diego on Sunday morning, according to the U.S. Marshals Service.
The businessman, who masterminded behind one of the biggest corruption scandals in U.S. Navy history, had been just three weeks from sentencing when he escaped.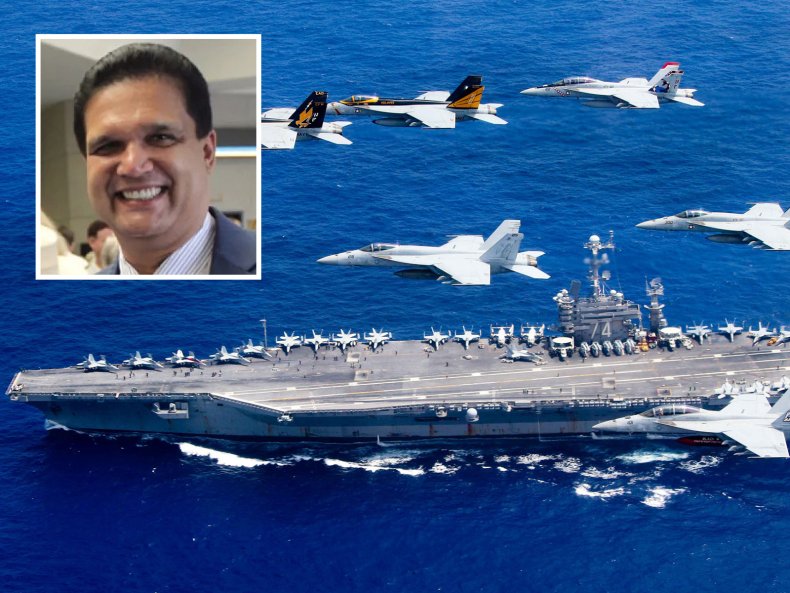 In 2015, Francis, better known as "Fat Leonard", pleaded guilty to bribery and fraud charges, defrauding the U.S. Navy of at least $35 million.
He admitted using more than $500,000 to bribe officers of the U.S. Pacific-based Seventh Fleet for classified information on American warship movements.
This information was used to maximize profits for his Singapore-based company, Glenn Defense Marine Asia, which took contracts to service the fleet. Francis even had aircraft carriers diverted to ports that his firm controlled so he could charge them for resupply.
Supervisory Deputy U.S. Marshal Omar Castillo told the AFP news agency that Francis cut off the GPS monitoring device fitted around his leg at some point on Sunday morning, then absconded.
San Diego Police visited the property at 1: 45 pm, after the GPS device began giving unusual readings. They entered the building via an unsecured door and found it empty, with the monitoring device cut off.
The U.S. Marshals Service was called in for support, with the Naval Criminal Investigative Service, which spent more than a decade investigating Francis, assisting.
Speaking to the San Diego Union-Tribune, neighbors said they had witnessed U-Haul trucks going in and out of Francis' multimillion-dollar compound, in the days leading up to his escape.
Castillo said alerts had been issued to airports and U.S. borders, but admitted Francis may already have escaped into Mexico. He added: "He was planning this out, that's for sure."
Francis was being kept under 24/7 surveillance, which he paid for himself, following instruction from District Judge Janis Sammartino.
Newsweek has contacted the U.S. Marshals Service for comment.
Who Is Fat Leonard and How Was He Caught?
Francis, or "Fat Leonard", was arrested at a San Diego hotel in 2013, after being lured to the U.S. as part of a sting operation.
After suffering from a number of health problems, including kidney cancer, Francis was released on medical furlough and, since at least 2018, has been under house arrest.
During this time, Francis acted as a cooperating witness with federal prosecutors, who were building cases against a number of naval officers involved with the scheme.
So far, 17 naval officers have pleaded guilty to offenses related to the scam, including former U.S. Navy Rear Admiral Robert Gilbeau, who was sentenced to 18 months in prison in 2017.
In June, a jury convicted four ex-U.S. naval officers of receiving bribes, conspiracy to commit honest services wire fraud, and conspiracy to commit bribery.
Sentencing has been set for September 22, though defense lawyers have filed a series of post-trial motions that are expected to be heard first.
On Sunday, the Seventh Fleet said two guided-missile cruisers, USS Antietam and USS Chancellorsville, had sailed through the Taiwan Strait in the first such operation since tensions with China increased in August, when Nancy Pelosi, Speaker of the United States House of Representatives, visited the island.