World
Head of Bell Says Lisa LaFlammes Departure Not Linked to Age, Gender, or Grey Hair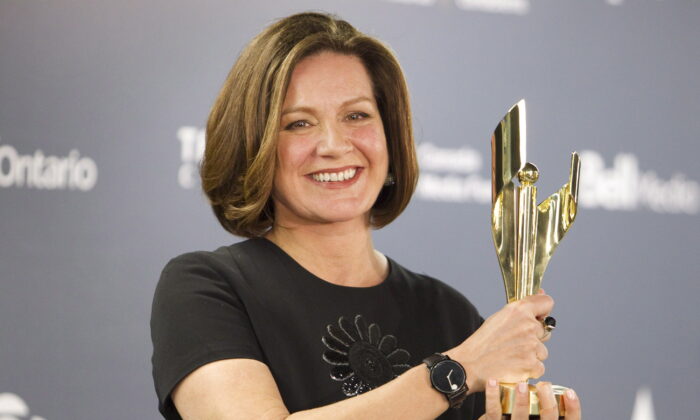 Lisa LaFlamme with her award for best National News Anchor at the Canadian Screen Awards in Toronto on March 9, 2014. (Fred Thornhill/The Canadian Press)
TORONTOThe head of Bell Medias parent company says your choice to get rid of Lisa LaFlammes contract had nothing in connection with her age, gender or grey hair.
Mirko Bibic, president and CEO of BCE Inc. & Bell Canada, says removing the longtime CTV National News anchor instead reflects massive changes to traditional broadcasting in Canada.
In a LinkedIn post, he says the times when viewers wait until 11 p.m. to obtain their news have died and that change is essential to make sure Bell Media can offer its journalists with the resources they want across all platforms where news is consumed.
His post caps weekly of growing fallout from LaFlammes ouster that saw Bell Media vicepresident of news Michael Melling have a leave from his job.
Bibic says Melling has been the main topic of various allegations and is on leave pending the results of a workplace review.
A listing of highprofile Canadians issued an open letter on Saturday condemning LaFlammes abrupt dismissal, saying your choice highlights the sexism and ageism women continue steadily to face at work.