Sport
"It Took Me A While To…" – MrBeast, Addison Rae & Others React To The Face Reveal Of Minecraft YouTuber 'Dream' Ahead Of His Public Showcase
Dream, the popular Minecraft speedrunner, baffled fans with a bizarre content update last week. He promised to reveal his face to the public as he felt the need for it after three years. Since 2019, Dream has managed to keep his identity hidden while producing content for over 30 million fans.
ADVERTISEMENT
Article continues below this ad
He's kept them hooked with his Minecraft speed runs, challenges, tips and tricks, and some more. However, the YouTuber finally felt the need to walk out of the dark, letting fans see the man behind the mask. So, on September 23, he uploaded a tweet, promising to take the mask off in his next video. 
ADVERTISEMENT
Article continues below this ad
The Youtuber's massive update broke the internet as fans couldn't keep their excitement content. They were finally going to see their idol/favorite creator after ages. So, to continue the hype, Dream uploaded another tweet on his account to remind the community about D-day. Amidst that, he gave his friends the first opportunity to see his face as he ended up face timing each one of them individually. 
Dream excites content creators by unveiling the mask before his massive public face reveal 
It is no secret that Dream's hype is unmatched, as he's one of the most popular Minecraft creators. Fans just love his videos as the numbers speak in value. The majority of his content easily surpasses ten million views, going up to 100 million at times. So, you can easily imagine the hype this man has. 
DIVE DEEPER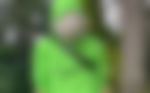 While maintaining his public figure, Dream falls under the category of intriguing creators, as the man has kept his identity hidden for years. However, he's decided to take off the mask and present himself to the whole world. But do you think the YouTuber would do it simply? I mean, the man has lurked in the shadows for years, so he's not just going to walk into the light.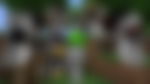 Amidst his face reveal hype, Dream called up top creators like MrBeast, Addison Rae, Karl Jacobs, TommyInnit, and more, giving them a chance to see his face firsthand. While some considered it a business pick, others understood that the creator wanted his friends to see it first.
But, that does not shadow the fact that his strategy worked well with his YouTube numbers scaling drastically. So, while you keep getting baffled by the numbers, here's how the industry reacted to it. Interestingly, MrBeast wasn't quite expecting it as he mentioned, "It took me a while to get used to seeing lips move while I heard the voice lol."
I have seen beneath the mask and it smiled at me

— Ranbalt (@ranaltboo) October 1, 2022
ADVERTISEMENT
Article continues below this ad
dream is a marketing genius. he's facetimed creators from opposite sides of the internet to gain traction on his face reveal tomorrow. he called household names in the youtube & tiktok spaces and they're posting their reactions with #dreamfacereveal. it's simple but genius. pic.twitter.com/0ewfU9lcmm

— alex! ✨💙💚✨ FACE REVEAL DAY (@TacoAmigo777) October 2, 2022
With Dream revealing his face, it is only time that will help us understand what the Florida boy has in store for us.
ADVERTISEMENT
Article continues below this ad
WATCH THIS STORY:  Biggest streamers who left Twitch and switched to YouTube
Are you excited to know the man behind the smiley mask? Let us know your favorite "Dream" moments in the comments section.