World
Johnny Depp's Surprise Appearance at 2022 MTV VMAs Divides Viewers
Viewers were torn after watching Johnny Depp make a surprise appearance at the 2022 MTV Video Music Awards following his high-profile trial against ex-wife Amber Heard.
The Pirates of the Caribbean actor, 59, made a quick cameo at the awards show on Sunday, August 28, with his face digitally projected on to the network's mascot, the Moon Man.
"Guess who? #VMAs," he captioned a video of himself on Instagram.
While floating high above the stage, Depp joked he "needed the work."
"I just want you guys to know I'm available for birthdays, bat mitzvahs, weddings, wakes—any old thing you need," he said, appearing to poke fun at himself.
The moment marked Depp's latest step in his comeback after winning his multimillion-dollar lawsuit against Heard, 36.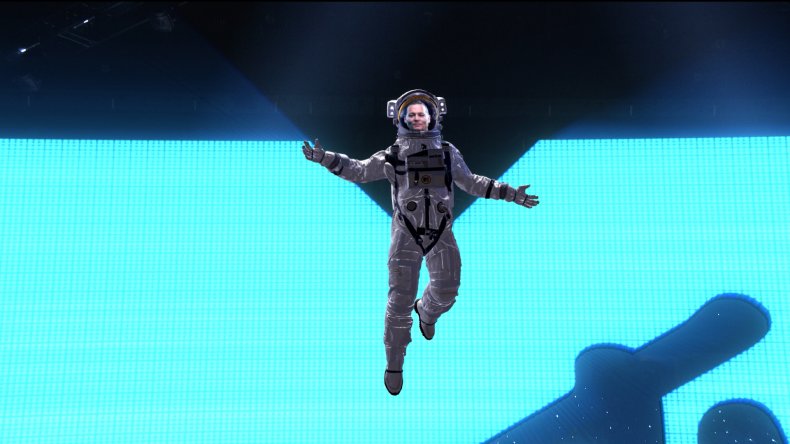 In 2020, the musician sued the Aquaman actress for $50 million following her op-ed in The Washington Post two years prior in which she alleged she was a victim of domestic abuse. Though she did not mention Depp by name, his team argued it was enough to affect his career and tarnish his name.
Heard later countersued for $100 million.
In June, a jury sided with Depp, and he was awarded $10 million in compensatory damages and $5 million in punitive damages. Meanwhile, Heard was given $2 million for her counter suit in compensatory damages, but no punitive damages.
According to Merriam Webster, compensatory damages are defined as, "Money awarded to a victim to make up for an injury, damage, etc." Punitive damages are, "Damages awarded in excess of compensation to the plaintiff to punish a defendant for a serious wrong."
While many fans were thrilled to see the Kentucky native at the ceremony, others expressed their anger.
"Absolutely fantastic to see Johnny Depp at VMAs after everything he's been put through," someone wrote via Twitter.
Another added, "I hardly know who the people at the #VMAs are. The best thing was #JohnnyDepp jokes. They were funny. It would be even better if he came on stage at the end, waved and left the stage."
A third, meanwhile, chimed in, "He wasn't even nominated, but Johnny Depp won the #VMAs."
However, a separate user said, "Johnny Depp showing up at the VMAs for funny cameos is really fing gross."
"This Johnny Depp sat the #vmas is so weird," editor Marlow Stern tweeted via his verified account.
In response, comedian Kathy Griffin said: "He's so gross. Hopefully he doesn't poop on the audience like he pooped in that bed."
During the trial, video clips of Johnny Depp alleging during testimony that his ex-wife defecated on their marital bed went viral on social media. There was no indication throughout the trial that Depp had defecated in any bed.
Heard's friend, Eve Barlow—who appeared in the courtroom during the case— tweeted: "When Amber won in the UK v little changed. Petitions to have her fired from Aquaman 2 continued to gain traction. The social media trolling got worse. In the three months since Depp won in the U.S. he went on tour, released an album, landed a role and was invited to the VMAs."
Depp is currently shooting a film titled Jeanne du Barry, where he is playing the role of King Louis XV.
He is also set to direct a movie co-produced by Al Pacino and is the face of Dior's Sauvage fragrance for men.
Additionally, the dad-of-two recently went on tour with Jeff Beck, and there are rumors he may return to the Fantastic Beasts franchise.
Newsweek reached out to Depp's representative for comment.