World
Mary Trump Slams Bill Barr Over Donald Trump Criticism: 'Way Too Late'
Mary Trump attacked former Attorney General Bill Barr, branding his criticism of Donald Trump "much too fing late".
On Friday Barr hit out at the former president on Fox News, saying the FBI's Mar-a-Lago raid looked "reasonable" and claiming it really is "highly improbable" that Trump declassified confidential documents, as he previously asserted.
Mary Trump, the former president's niece and frequent critic, argued Barr must have acted earlier.
She retweeted a clip of Barr's Fox News appearance, adding: "Better late than . . . Never mind–it's much too fing late."
Mary's tweet was widely shared, receiving over 2,600 retweets and 18,000 likes.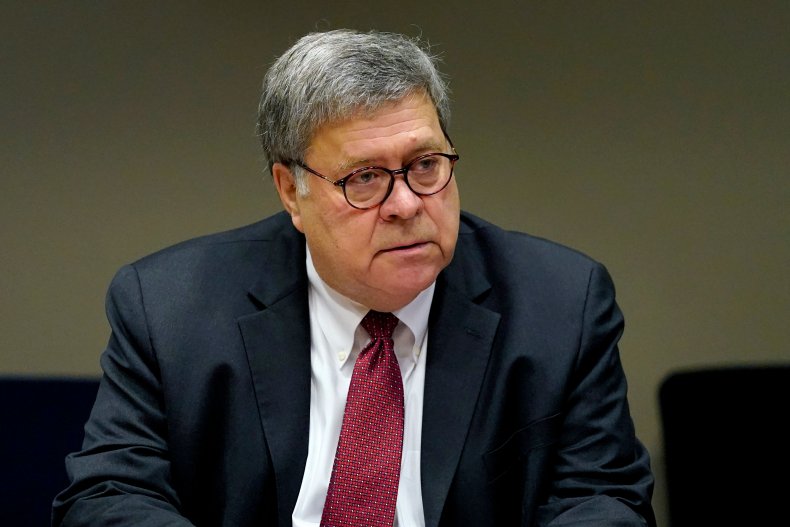 During his Fox News appearance Barr was asked if the August 8 raid on Mar-a-Lago, Trump's Florida residence, might have been avoided.
He replied: "People say this is unprecedented, but it is also unprecedented for a president to take all of this classified information and put them in a country club.
"Just how long may be the government likely to make an effort to get that back?
"These were deceived on the voluntary actions taken. Then they went and got a subpoena, these were deceived on that.
"The reality are needs to show they were being jerked around therefore just how long do they wait?"
FBI agents removed 20 boxes of documents from Mar-a-Lago during a study into whether Trump broke multiple federal laws, like the Espionage Act.
A 36-page court filling released by the Department of Justice included an image taken through the raid, showing documents marked "" INSIDE INFO "" and "Secret" scattered on the floor.
Trump had claimed he declassified the documents taken up to Mar-a-Lago whilst still president, but Barr branded this "highly improbable."
He added: "If actually he type of stood over scores of boxes, not necessarily knowing that which was inside them and said, 'I hereby declassify everything in here,' that might be this abuse and shows such recklessness that it is almost worse than taking the documents."
In 2020 Mary Trump published 'Too Much rather than Enough: How MY CHILDREN Created the World's Most Dangerous Man', a book highly critical of her uncle.
Talking with the business enterprise Insider the next year Mary Trump branded Donald Trump "a fascist."
She added: "He thinks he deserves all of the power on the planet because of who he could be. In his mind's eye, he's always at the biggest market of the universe and thinks he ought to be deferred to despite the fact that he's ignorant, the weakest, and minimal intellectually curious person I've ever met."
Mary Trump currently hosts a podcast, 'The Mary Trump Show', which covers politics along with other subjects. In February 2022 she removed it from Spotify to protest what she claimed was coronavirus misinformation being spread on the platform.
Newsweek has contacted a spokesperson for Donald Trump for comment.