World
Michael Cohen Says Trump Could Lose $1 Billion Over Exaggerating His Worth
Michael Cohen, the ex-attorney of former President Donald Trump, says that his old boss could end up losing as much as $1 billion for allegedly misrepresenting his business assets.
Trump, along with three of his adult children and two former Trump Organization executives, was hit by New York Attorney General Letitia James on Wednesday with a $250 million civil fraud lawsuit related to alleged financial misrepresentations.
Cohen, who pleaded guilty in 2018 to multiple charges of campaign finance violations, bank fraud and tax fraud, said during a Thursday interview on MSNBC's The Beat that the former president's true financial penalty could ultimately be four times higher than James' "baseline" number.
"One of the things you talked about at the beginning is that [James is] seeking $250 million, that's not accurate," Cohen told host Ari Melber. "What she said was the baseline of $250 million. Knowing the documents the way I do and knowing exactly the fraud that was going on, I see the number between $750 million and $1 billion."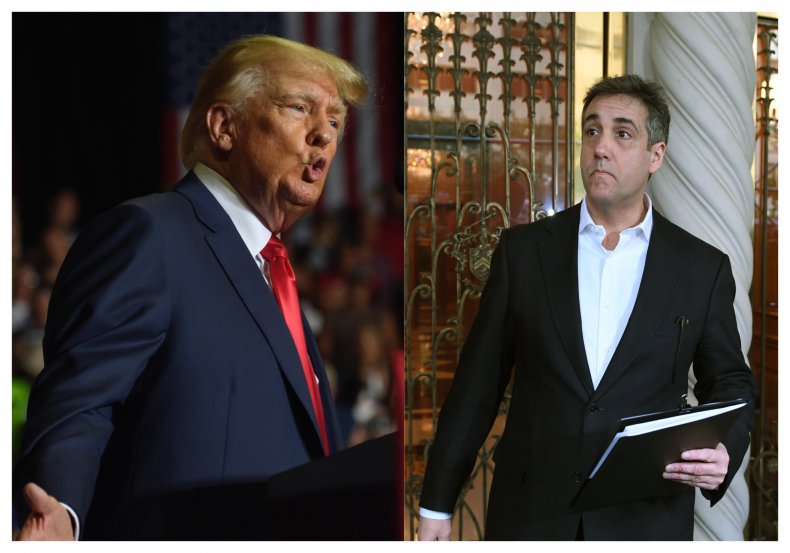 Although James' suit did not set an upper limit for the amount that Trump and his co-defendants could be found liable for at trial, the damages were "estimated to total at least" $250 million.
In addition to any financial penalties, the suit seeks to remove the former president, Donald Trump Jr., Eric Trump and Ivanka Trump from positions at the Trump Organization and permanently ban them from serving in any similar roles in New York.
The Trumps would also be banned from overseeing any New York real estate acquisitions for at least five years.
James alleges that the defendants were guilty of fraud by participating in a scheme to make false and misleading statements to regulators for financial gain.
The scheme allegedly included lying about the size of the former president's New York City penthouse and misrepresenting the value of other real estate holdings that Trump used as leverage to secure loans and other financial benefits.
Trump has denied the allegations and argues that James' suit is politically motivated.
Cohen praised James on Thursday and said that he wished Alvin Bragg, the Manhattan district attorney, could be more like her in his capacity to potentially pursue criminal charges against the former president.
"I think Tish James is fantastic," Cohen said. "I think she is an incredible attorney general, and an attorney general that I wish every single state in this country had. I actually wish Alvin Bragg had been a little more [like] Tish James."
In separate criminal proceedings, lawsuit co-defendant Allen Weisselberg, the Trump Organization's former chief financial officer, pleaded guilty in August to 15 felonies and admitted to conspiring with the Trump Organization to avoid taxes on corporate benefits.
Newsweek reached out to Trump's office for comment.