World
Moscow Professor Warns of Rising Social Tensions Without Victory Soon
A Moscow professor was recently heard saying that "social tensions" could upsurge in Russia in case a victory in the war with Ukraine isn't reached soon.
In a video posted to Twitter by Julia Davis, a reporter for the Daily Beast and creator of the Russian Media Monitor, Moscow State University professor Vitaly Tretyakov sometimes appears discussing the ongoing war with Ukraine and said that some Russian citizens may soon ask, "Where is our victory?"
"Not everyone realizes the paradox of the situation, there's a massive confidence inside our victory, however in response there must be real achievements, if you are certain that we need to win, if you are sure that our pursuit is righteous," Tretyakov said in the video, in accordance with a translation. "Social tensions could rise, not due to the masses opposing the military operation, but since they might ask why isn't it more vigorous. Where is our victory? Where may be the advancement?"
The comments by Tretyakov came as Ukrainian military continued to work to push Russian forces back and try to retake several regions, such as for example Kherson, which were previously held by the Russian military.
On Thursday, the overall Staff of the MILITARY of Ukraine posted an update concerning the ongoing war to its Facebook page saying that "enemy troops continue steadily to suffer…significant losses," despite Russia launching a lot more than 10 missiles and 22 airstrikes.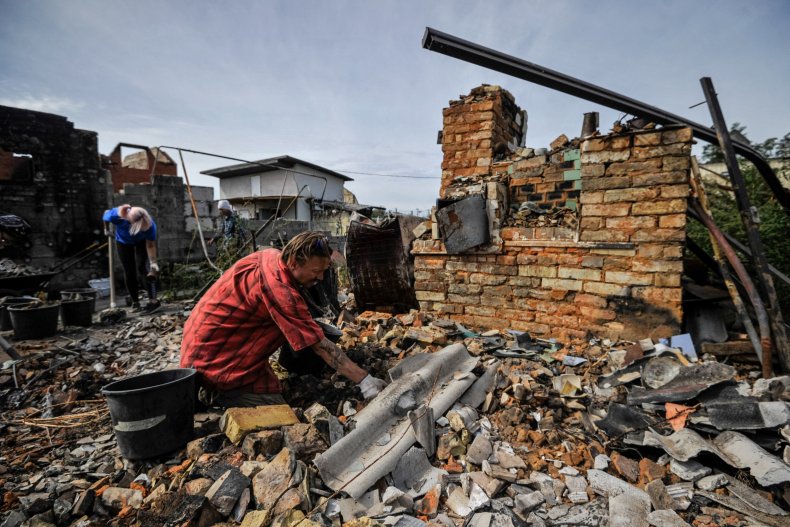 On Friday, the Kyiv Post shared an image on Twitter appearing showing a bridge close to the region of Kupyansk, saying that it had been destroyed by Ukrainian military forces.
Igor Girkin, a former Russian military leader gave an update about Ukraine's counteroffensive in a number of regions in a Telegram post, saying that "when soon (each day or two) the Russian troops will never be in a position to go first into counterattacks, and right into a counteroffensive and can not restore communication by land between Kupyansk and Izyum, our troops of this type will have an extremely 'tight' prospect subsequently forced to leave the region, like the city of Izyum itself," in accordance with an English translation.
In the video posted by Davis, Russian state TV host Evgeny Popov could be heard giving an answer to Tretyakov's remarks, saying, "I'll react to all of the nervous ones simultaneously, let's await the state statement from our Defense Ministry." Popov continued, "This special military operation is really a difficult man's job. Our heroes are doing what they are able to. There is nothing ever simple. The frontline can move backwards and forwards, what counts is how it ends."
Newsweek reached out to the Russian foreign ministry for comment.