World
Pilots of Boeing 737 Both Doze Off, Overshoot Airport on Two-Hour Flight
A routine passenger flight nearly turned sideways the other day after both pilots reportedly fell asleep as the craft was a large number of feet in the air.
The incident occurred on Monday being an Ethiopian Airlines flight was approaching its destination in Addis Ababa, the administrative centre and largest city in Ethiopia. As air traffic control at the city's airport attemptedto contact the flight at around its point of descent, they might get no response and the plane continued on, in accordance with a BBC News report.
Since it proved, both pilots at the helm of the plane had fallen asleep, evoking the plane to coast by its point of descent. At the idea once the pilots drifted off, the plane was approximately 37,000 feet in the air. Both pilots were eventually woken up by the craft's autopilot disconnect wailer and could actually land safely in Addis Ababa on another approach, roughly 25 minutes after missing their first descent.
The plane, a Boeing 737, can typically seat 154 passengers and was on the way from the airport in Khartoum, the administrative centre city of Sudan, that is usually a two-hour flight.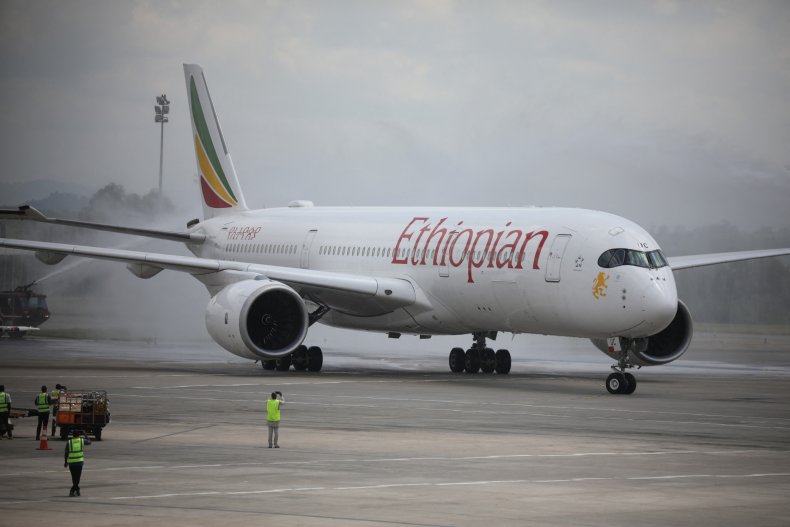 The pilots mixed up in incident have already been positioned on leave pending a complete investigation into what happened.
"We've received a written report which indicates Ethiopian flight number ET343 on the way from Khartoum to Addis Ababa temporarily lost communication with Addis Ababa Air Traffic Control on 15 August 2022," Ethiopian Airlines wrote in a statement delivered to numerous press outlets. "The flight later landed safely after communication was restored. The concerned crew have already been taken off operation pending further investigation. Appropriate corrective action will undoubtedly be taken in line with the upshot of the investigation. Safety is definitely and will continue being our first priority."
Reactions online ranged from shock and anger, to general sympathy for the responsibilities that modern pilots bear. In its report, BBC News cited comments calling for the pilots' immediate "termination… full stop," among others having said that "the blame lies on the organization and the regulators."
"Pilot fatigue is nothing new, and continues to pose probably the most significant threats to air safety – internationally," aviation analyst Alex Macheras wrote in a tweet reacting to the incident.
Newsweek reached out to Ethiopian Airlines for comment.
An identical incident was reported in-may throughout a transatlantic flight from NEW YORK to Rome. The craft's pilots dozed off and were unreachable for about 10 minutes before getting up, in accordance with an Italian news outlet.