World
Putin WON'T Provoke NATO Into 'Reckless' Nuclear Rhetoric, Chief Says
NATO Secretary-General Jens Stoltenberg has reportedly vowed that the defensive alliance won't take part in the "same sort of reckless and dangerous nuclear rhetoric" as Russian President Vladimir Putin.
Stoltenberg's comments were obtained by Reuters Editor-in-Chief Alessandra Galloni at the US General Assembly on Wednesday. The NATO chief described Putin's apparent nuclear threat in a televised address on Wednesday as "dangerous and reckless rhetoric," in accordance with Reuters.
"The only method to get rid of this war would be to prove that President Putin won't win on the battlefield. When he realizes that, he's got to sit back and negotiate an acceptable agreement with Ukraine," the news headlines agency quoted him as saying.
Putin announced Wednesday a partial mobilization will need invest Russia to be able to send additional soldiers to fight in Ukraine, where counteroffensives in the southern Kherson region and eastern Kharkiv region have purportedly been chipping away at Russian soldiers, equipment and Russian-held territory. The Russian president said that the order would apply and then Russian citizens currently in the reserves and the ones who've served in the army with "certain military specialties and relevant experience."
He also stated that the mobilization was needed to be able to "protect the sovereignty, security and territorial integrity of Russia."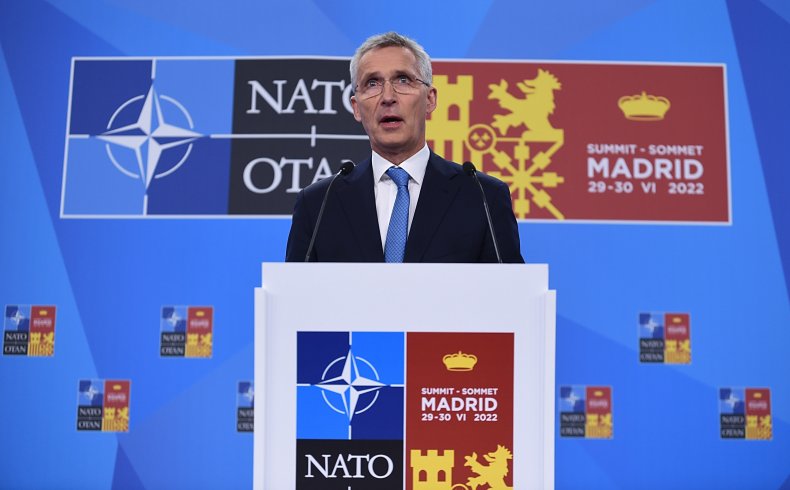 In exactly the same address, Putin said he was ready to react to what he alleged was "nuclear blackmail" from the West using his country's own weapons, implying that nuclear strikes could possibly be possible.
He accused high-ranking representatives of NATO countries of discussing the possible usage of "weapons of mass destructionnuclear weaponsagainst Russia."
While Putin's ongoing invasion has yet to spread beyond Ukraine's borders, fears have already been mounting that the conflict could trigger a more substantial war between Russia and NATO. Russian state television guests and hosts have repeatedly suggested and also encouraged Russian nuclear strikes against NATO countries.
One Russian television anchor said that Russia must have launched a nuclear missile at the U.K. during Queen Elizabeth II's funeral earlier this week. Another Russian television personality warned in June that continued support from NATO to Ukraine amid the war would spur a "massive nuclear strike" that only "mutants" would survive.
Within an address at the U.N. General Assembly on Wednesday, U.S. President Joe Biden criticized Russia to make "irresponsible nuclear threats to utilize nuclear weapons" and stressed that nuclear war "can't be won and must never be fought."
Newsweek reached out to the Kremlin and NATO for comment.