Tech
Reliance on PSN could have exacerbated cyber attack impact
Since it seeks a fresh supplier to reinvigorate the migration from the general public Services Network, the Cabinet Office says counting on the legacy network could be putting public sector bodies at heightened risk in cyber attacks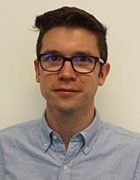 By
Published: 05 Aug 2022 14: 02
THE UNITED KINGDOM governments Central Digital and Data Office (CDDO) has tendered for a supplier to aid in the long-anticipated and inevitably delayed migration of the general public sector off the Public Services Network (PSN), saying that delays and complexities of the project had exposed key systems to increased risk and could have exacerbated the impact of cyber attacks on the sector.
In the tender notice, CDDO said that despite its previously stated need to experienced most organisations exiting the PSN by March 2021, nearly 18 months on the website remain 484 public sector bodies connecting into core business applications on the PSN.
In accordance with CDDO, which means that both providers and public sector bodies are entirely influenced by legacy, insecure and poorly performing network architectures within their day-to-day work.
Organisations face any performance or security issues from the network that has been first introduced in 2008, said CDDO in the notice. With little to no transparency on use or cost, also, they are forced to keep to cover inflated charges to a little band of PSN suppliers.
Departments need to wait months to create network connectivity on the PSN, causing delays in onboarding any new services.
The delays and complexity of implementing these changes risks extending the life span of existing legacy systems, exposing departments to unnecessary risks and, because of this, increased support costs. Cyber attacks in Redcar & Cleveland (total cost of 10.4m) and Hackney (total cost of 10m) are recent types of what can happen if the PSN is overlooked again.
With the complete platform operating on an MOU [memorandum of understanding] instead of explicit plans with defined service-level agreements [SLAs], there is absolutely no obvious span of redress, rendering government services unusable.
The PSN framework premiered over about ten years ago as a way through which the general public sector could source network and comms services and spend less. The federal government signalled its intent to go public sector bodies off the PSN in January 2017, when GDS decreed that the web was sufficient to support almost all the task that government does.
In September 2020, it said the PSN could possibly be shuttered once and for all as soon as 2023, although, during writing, this timescale is actually no more achievable.
CDDO really wants to engage a supplier that may enable PSN-reliant bodies to look at up-to-date connectivity that allows them to migrate off PSN once and for all, while strengthening their overall network security posture.
The resources to take action will undoubtedly be hosted on a public platform and so are to add network architectural patterns and technical documentation, guidance, website content, case studies and direct engagement. All this should ultimately be accessible through the PSN pages on gov.uk.
The necessity is to support organisations moving through the Future Networks For Government (FN4G) the Cabinet Office programme setup specifically to greatly help wean the general public sector off PSN.
FN4G has recently identified alternative solutions that improve both security and performance while accessing legacy networks, so by opening FN4G around all, CDDO hopes to guarantee the remaining PSN users can still obtain the best value for the money from their PSN connection, and simplify the procedure once the time involves migrate their applications away once and for all.
Read more on Network security management