World
Risks 'Increasing Every Day' Amid Nuclear Plant Shelling: Ukrainian Mayor
A Ukrainian mayor says that risks are "increasing each day" at the nuclear power plant in his Russian-occupied city which has seen nearby shelling in recent days.
The shelling at the Zaporizhzhya nuclear power plant (NPP) in Enerhodar, Ukraine, has raised concerns concerning the chance for a nuclear accident. On Saturday, Ukrainians once more said Russians have been shelling close to the plant, while Russian officials denied the allegations, Reuters reported. As the plant is situated in territory that is occupied because the beginning of Russia's invasion of Ukraine, it really is still operated by the Ukrainians.
"What's happening there's outright nuclear terrorism," Dmytro Orlov, the mayor of Energodar, said within an interview with Agence France-Presse (AFP) that has been published on Sunday. "It could end unpredictably at at any time."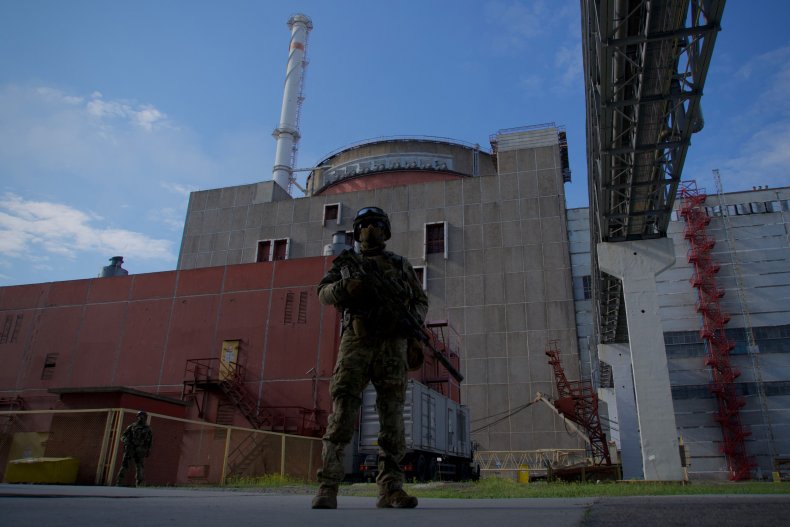 "The invaders continue steadily to terrorise the civilian population and the nuclear power plant," Orlov added. "Fire safety rules are repeatedly violated. The problem is warming up, and the escalation continues."
Footage reportedly showing people fleeing the region of the energy plant en masse began circulating on social media marketing on Saturday.
"An enormous convoy of cars is wanting to leave occupied Enerhodar. Folks are leaving their homes close to Zaporizhzhya NPP, controlled by Russian terrorists, blackmailing the planet with a nuclear catastrophe. Today Russians again shelled nuclear station," Maria Avdeeva, the study director at the European Expert Association in Ukraine, tweeted, sharing a video of individuals standing close to cars along a rural road.
Russian officials have denied that they are behind the shelling. In a post on Telegram the other day, former Russian President Dmitry Medvedev, said the theory that the Russians were behind the shelling was "nonsense." However, he also issued a warning about possible accidents at European power plants.
Newsweek has already reached out to the Russian and Ukrainian foreign ministries for comment.
Within an address on Saturday, Ukrainian President Volodymyr Zelensky accused Russian "occupiers" of "attempting to intimidate people within an extremely cynical way" utilizing the
"nuclear power plant."
"They actually hide behind the plant to fire at Nikopol and Marhanets," he said, discussing Ukrainian cities. "They arrange constant provocations with shelling of the territory of the nuclear power plant and make an effort to bring their additional forces in this direction to blackmail our state and the complete free world a lot more."
Zelensky added that all day the Russians occupy the territory of the NPP, it "escalates the radiation threat to Europe so much that even at the peak moments of the confrontation through the Cold War, this didn't happen."