Business
Skanska signs 345m contract for Newark bypass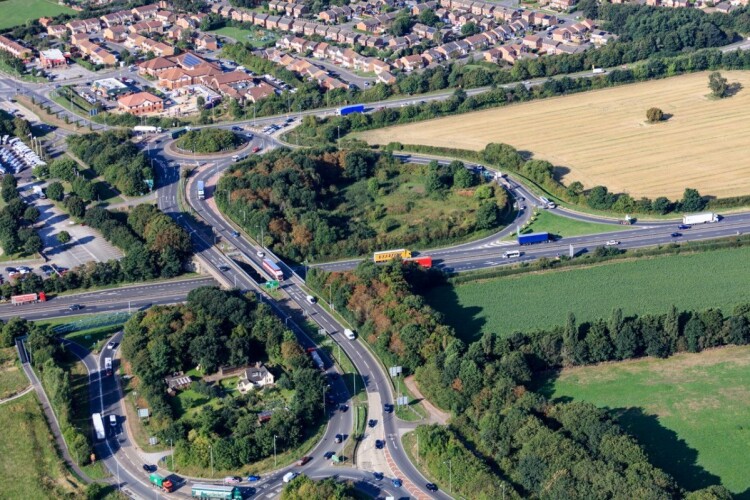 The project will deliver a dual carriageway A46 bypass to the west of Newark (the A1 may be the to the east), providing two lanes in each direction, between your Farndon and Winthorpe junctions.
Works may also are the construction of a fresh five-arm roundabout at Winthorpe and traffic lights at Farndon junction to boost traffic flows during peak hours.
A fresh bridge will undoubtedly be built on the A1 where in fact the two roads cross, to the north of the city, and a flyover installed at Cattle Market.
Total project costs are estimated by National Highways at between 400m and 500m. Skanskas contract will probably be worth 345m.
The A46 Newark bypass connects the M1 and Leicester to the A1 and central Lincolnshire. It really is utilized by 17,000 automobiles each day.
Skanska will start design works in 2022. At the mercy of development consent being granted, construction focus on site is planned to start out in 2025 and the scheme is likely to open for traffic in 2028.
National Highways senior project manager Phil Boffey said: Were delighted to possess reached a significant milestone in the development of the A46 Newark Bypass with the appointment of Skanska to provide this much-needed upgrade.
This scheme provides relief for the communities enduring the existing congestion in addition to drivers by using this key trade corridor.
We have been determined to make sure that, so far as possible, the improvements work with the community all together and will continue steadily to think about the views of motorists and residents as we use Skanska in the look and delivery of the upgrade.
Jonathan Willcock, managing director of Skanskas Infrastructure business, said: We've established a collaborative and trusted relationship with National Highways, with this particular contract building on our current projects at M42 junction 6 and the A428, where were constructing a 10-mile dual carriageway.
Well be dealing with National Highways and our design partner, Mott McDonald, combining an extremely strong and integrated team, alongside our wider supply chain.
Were taking the lead because of this project from the preliminary design stage, that may enable us to more closely align design, consultation and buildability. This can help us to recognize opportunities to optimise productivity, reduce cost and carbon emissions and deliver the project safely while leaving a confident legacy for residents.
Got a tale? Email news@theconstructionindex.co.uk