Science And Nature
Start to see the huge solar wings of China's space station in motion above Earth (video)
China's space station recently gained a fresh module sufficient reason for it a set of huge, solar energy-capturing "wings" that may rotate because the outpost orbits the planet earth.
A fresh video from China's human spaceflight agency, CMSA, shows the large solar arrays rotating round the Tiangong space station as our blue and white planet passes below.
The arrays are portion of the Wentian experiment module, which launched in July. The angle of the panels may also be seen to improve to face sunlight because the Tiangong space station continues along its orbit.
Related: China's Long March rocket family in photos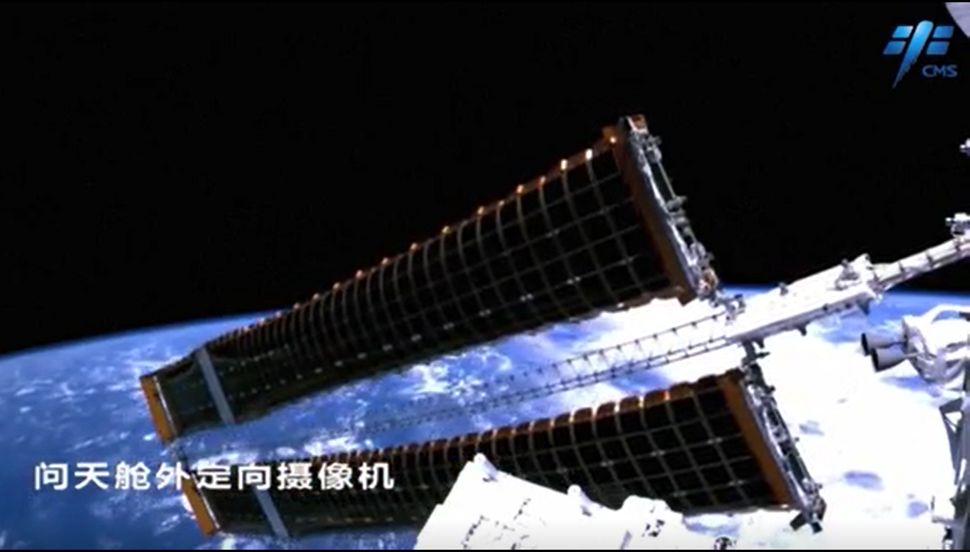 Wentian's two solar arrays are each nearly 98 feet (30 meters) long. Together they will have a complete wingspan of over 180 feet (55 meters). Each solar power includes a collecting section of about 1,184 square feet (110 square meters).
China plans to launch a third and final module to Tiangong in October. Called Mengtian, that experiment module may also carry a couple of large solar arrays much like those of Wentian.
Three Shenzhou 14 mission astronautswho are aboard Tiangong and finding your way through an initial extravehicular activity, or spacewalk, from the Wentian modulewill greet the module.
The solar power panels are made to provide power for the Tiangong space station which China plans to help keep permanently inhabited by rotating crews of three astronauts for over ten years.
Meanwhile, the older, larger International Space Station has solar arrays with a wingspan of 240 feet (73 meters) to power its activities in orbit.
When completed Tiangong will undoubtedly be around 20% as massive because the International Space Station, that includes a mass around 460 tons.
Follow us on Twitter @Spacedotcom or on Facebook.
Join our Space Forums to help keep talking space on the most recent missions, night sky and much more! And if you've got a news tip, correction or comment, tell us at: community@space.com.
Andrewis a freelance space journalist with a concentrate on reporting on China's rapidly growing space sector. He began writingfor Space.com in 2019 and writes for SpaceNews, IEEE Spectrum, National Geographic, Sky & Telescope, New Scientist among others.Andrewfirst caught the area bug when, as a young child,hesaw Voyager images of other worlds inside our solar system for the firsttime.From space,Andrewenjoys trail running in the forests of Finland.It is possible to follow him on Twitter@AJ_FI (opens in new tab).