Health And Medical
The 60 Best Stocking Stuffer Gifts for Men He'll Actually Use After the Holidays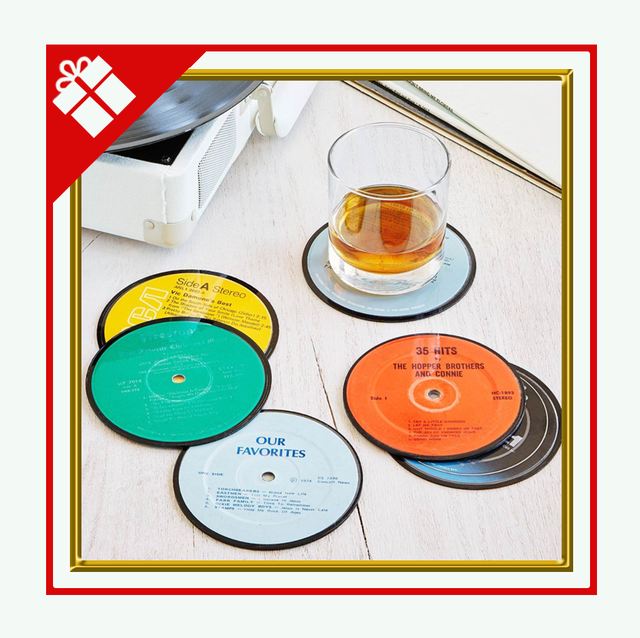 Courtesy of retailers
Shopping for presents under the tree can be challenging enough, but figuring out what to stuff inside those compact holiday stockings can be even trickier—and especially when you're buying presents for a hard-to-shop-for dude. In theory, the best stocking stuffers for men should be relatively affordable, allowing you to buy multiple small gifts to fit inside his stocking, helping to maximize the holiday fun. But the real task is to pick something that's not boring, generic, or useless. You don't want your gift gathering dust somewhere on your man's desk or ending up thrown away with all that wrapping paper.
Stocking stuffers have a reputation for being lackluster—but it doesn't have to be that way. If you're having trouble brainstorming stocking stuffer gift ideas for the men in your life—like your husband, boyfriend, brother, dad, or anyone else—you've landed in the right place. We've compiled a huge list of the best stocking stuffer ideas for men, teens, and anyone in between. From cozy festive socks to highly-rated wireless earbuds to must-have outdoorsy gadgets, all of the products on this list are sure to be a big hit with any guy you might be gifting this holiday season.
Read More: Best Gifts for Men
Ready to go shopping without all the holiday frustration? Read on for some of the best stocking stuffers for men that they'll actually use in 2022. And don't worry: They are all sized and priced perfectly to hang by the chimney with care.
Best Vintage Vibes Stocking Stuffer
Teeny Tiny Record Player
Best Splurge Stocking Stuffer
QuietComfort Earbuds
Best DIY Stocking Stuffer
Universal Socket
Best Stocking Stuffer for Beer Lovers
Shower Beer Holder
Most Useful Stocking Stuffer
Charge 40 PD Power Bank
Best Fitness Stocking Stuffer
Weighted Jump Rope Set
Most Thoughtful Stocking Stuffer
Personalized Film Roll Keychain
Best Outdoor-Friendly Stocking Stuffer
Pocket Blanket
Best Luxury Stocking Stuffer
Private Blend Tobacco Vanille Eau de Parfum
Best Self Care Stocking Stuffer
The Shift
Clip 3 Waterproof Portable Bluetooth Speaker
The Ridge Slim Metal Wallet
AirPods Pro Wireless Earbuds
MLB Game Used Baseball Bat Bottle Openers
Emergency Blankets, Pack of 4
Basic Needs 2-Ticket Gift
Unisex Aviator Sunglasses
Fire TV Stick 4K Streaming Device
Digital Tire Pressure Gauge
Upcycled Recycled Coasters
Flushable Wipes Dispenser
Sneaker Balls Deodorizers
Modal Boxer Briefs (3-Pack)
ConairMAN Battery-Powered EarNose Trimmer
Before-You-Go Toilet Spray
Charlie RFID Card Case Wallet
Roam Universal Bike Phone Mount
Beard Oil Conditioner (3-Pack)
Workmate Traditional Folding Knife
Classic Argyle Dress Socks
Fitbit Sense Advanced Smartwatch
High-End Corkscrew and Wine Opener
Minimalist Leather Card Holder
E70 MINI Nichia 519A Flashlight
Best New Favorite Shirt
Cut/Ripped/Jacked/Swole Fitness Tee
Revitalizing Anti-Aging Cream For Men
Beats Flex Wireless Earphones
Krio River No. 2 Face Oil
Genetic Ethnicity Test Kit
Powerline II Lightning Cable
Snowflake 18-in-1 Multitool
Mike Richard
Mike Richard has traveled the world since 2008.