World
Von der Leyen Rips Orbn Over 'Mixed-Race' Speech, CPAC Still Welcoming Him
European Commission President Ursula von der Leyen on Saturday criticized Hungarian Prime Minister Viktor Orbn's recent "mixed-race" speech, and stressed the significance of sticking with the EU's global values.
"All EU member states, including Hungary, registered to common global values," von der Leyen told Slovakian news website aktuality.sk in reaction to a question about Orbn's remarks. "Discriminating based on race would be to trample on those values. EUROPE is made on equality, tolerance, justice and fair play."
She added that common values mentioned in European and international treaties "are universal rather than for sale. Most of us promised to uphold and protect them."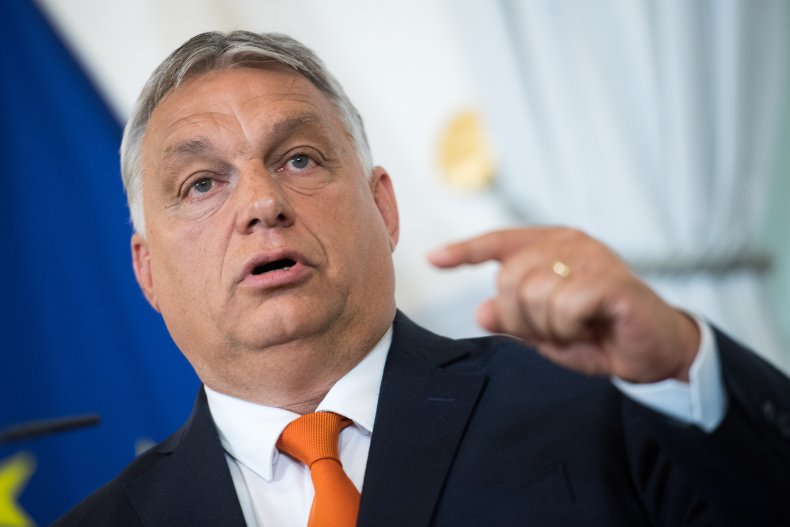 Talking about the role of central Europe, von der Leyen said: "Although it holds true that some individuals will always enjoy hostile rhetoric, society all together is a lot stronger."
Her remarks come after Orbn's controversial speech last weekend when he expressed his views on Hungarians mixing with other races.
"We move, we work elsewhere, we mix within Europe, but we don't desire to be a mixed race," he said at the Baile Tusnad Summer University in Romania, adding he is contrary to the notion of a "multiethnic" group mixing with "non-Europeans."
Orbn Receives More Criticism
His speech was heavily criticized by Luxembourg and Finland, in accordance with Politico. Orbn's ally and adviser Zsuzsanna Hegedus also condemned the speech and resigned in a reaction to it, in accordance with Bloomberg on Thursday.
"I have no idea the method that you didn't observe that your speech you delivered is really a purely Nazi diatribe worth Joseph Goebbels," Hegedus, said in a letter published by hvg.hu, adding that the "most vile racists" would find his remarks acceptable.
The Hungarian prime minister pushed back contrary to the accusation, and said that his government includes a "zero tolerance policy on anti-Semitism and racism."
However, Orbn previously made controversial remarks in 2018 when he called refugees "Muslim invaders" after expressing his rejection to become listed on the EU's resettlement program. Meanwhile, in another incident that year, he said: "We should defend Hungary since it is now. We should declare that we usually do not desire to be diverse , nor wish to be mixed: we usually do not want our very own colour, traditions and national culture to be blended with those of others."
The conservative prime minister also restricted the proper to get asylum and developed barriers on the Hungarian borders to help keep migrants from Africa and the center East out, and targeted non-governmental organizations (NGO) that help migrants.
Orbn landed an endorsement for his April reelection from former President Donald Trump, who has called him "an excellent leader" and "an excellent gentleman" in-may through the Conservative Political Action Conference (CPAC) in Budapest, in accordance with Hungary Today.
Orbn to seem at CPAC in Texas
Fox News host Tucker Carlson has praised the Hungarian leader over his conservative views that align with Republican ideas. He previously said he visited the Hungarian border and saw "order and clarity," and claimed that the country's border wall "works" in fighting illegal immigration. At one point, Carlson praised the Hungarian government saying that it provides "plenty of lessons for ordinary people."
Some Republicans even found Orbn's conservatism appealing enough to invite him to wait CPAC on August 4 in Dallas, in accordance with his press secretary Bertalan Havasi.
During an interview on Friday, MSNBC host Katie Phang asked Rachel Kleinfeld, a senior fellow at Carnegie Endowment for International Peace, concerning the "state of American conservatism" considering that Orbn can look on the primary stage at CPAC.
"…There is a fight in the centre of American conservatism which Trumpist faction, which includes over 100 those who have won the primaries, that includes a amount of members of Congress, this Trumpist faction is actually attempting to emulate the strategy that Orbn found in Hungary to show his country from the full democracy to a failing democracy," she said. "It's now been downgraded by Freedom House, to being just a partial democracy. That's what they wish to see in the us."
Newsweek reached out to the Hungarian foreign ministry for comment.