World
Zelensky Warns of 'Particularly Nasty' Russian Acts During Independence Day
Ukrainian President Volodymyr Zelensky said that Russia could take action "particularly nasty" within the next week, as Ukraine prepares to celebrate its Independence Day.
Ukraine's annual Independence Day follows months of fighting against Russian troops for control over territory. The vacation is defined to be celebrated on August 24, exactly half a year after Russian President Vladimir Putin ordered his invasion of the Eastern European country. Putin launched the invasion beneath the guise of liberating the separatist Donbas region and ridding the Ukrainian government of Nazis, despite the fact that Zelensky is Jewish.
Because the war rages on, fighting is targeted in the easternmost region of Ukraine as Kyiv, bolstered by Western military aid, continues to attend Russian forces. But prior to the holiday, which commemorates your day Ukraine declared independence from the Soviet Union in 1991, some are warning that Russia could crank up attacks to secure a military victory.
Throughout a national address on Saturday, Zelensky said that he's expecting Russia to accomplish something "particularly cruel" either on the vacation or the times surrounding it.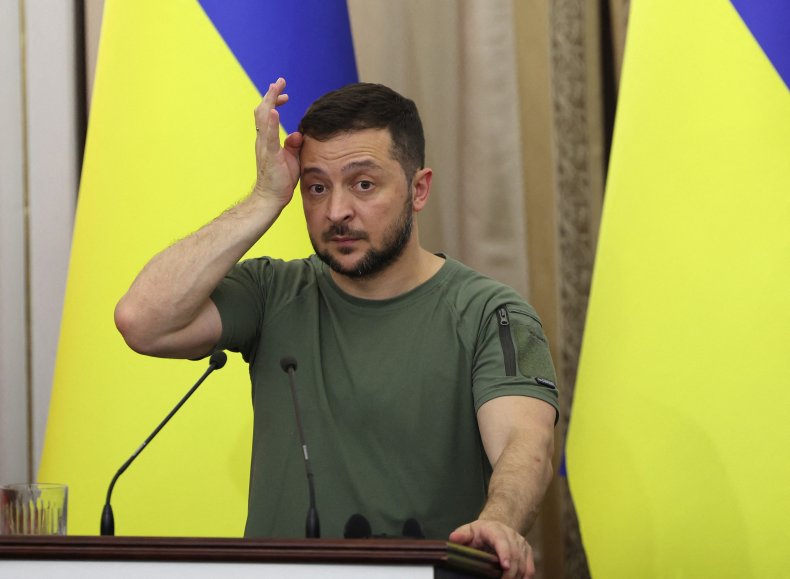 "We ought to remember that this week Russia may make an effort to take action particularly nasty, something particularly cruel," he said, in accordance with Ukrainian news outlet Pravda. "Such is our enemy. However in any week of these half a year, Russia did a similar thing all of the timedisgusting and cruel."
Regardless of the warning, Zelensky also noted the significance of the year's holiday for Ukrainians, especially in Crimeaa Ukrainian territory annexed by Russian forces in 2014, which includes end up being the site of fighting as Ukraine aims to get rid of what they view being an illegal occupation.
"This season, it really is literally felt in the air of Crimea that the occupation there's temporary, and Ukraine is returning," the Ukrainian president added.
Zelensky's comments come following a Ukrainian intelligence warning on Thursday having said that Russia is likely to attack Ukraine in a "massive shelling" event in the coming days.
"The risk of massive shelling on the territory of Ukraine with S-300 missiles is obvious. Taking into consideration the arrival of several trains [from Russia] before Aug. 20, it really is clear that the Russians are getting ready to attack Ukraine on Aug. 24," the Centre for Strategic Communications (StratCom), a Ukrainian NGO, wrote on its website and Telegram channel.
Ukrainian intelligence in addition has said that Russia plans to display captured Ukrainian soldiers in iron cages for a "show trial" in Mariupol, a Russian-occupied city that is devastated by the invasion. The soldiers displayed are anticipated to be those that were captured while defending the Azovstal steel plant earlier this season.
Newsweek reached out to the Russian foreign affairs ministry for comment.